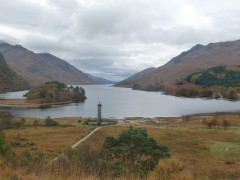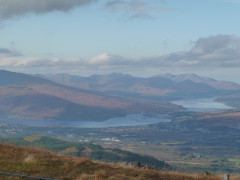 Maillag
North of Corran Lighthouse Lodge is the beguiling stretch of land up to Mallaig. First port of call is the National Trust's Glennfinnan Monument, combining an exhibition, coffee shop and, for the not faint hearted, a climb to the top of the Monument, the rewards are stunning views down Loch Shiel. From here you follow the 'Road to the Isles' to Mallaig, a thriving fishing port.
Visit Camusdarach Beach
Just south of Mallaig is a stretch of coastline known as Arisaig, here you will find stunning beaches, including Camusdarach beach, made famous by the film 'Local Hero' and the actor Ewan Macgregor's 'favourite place on earth'.