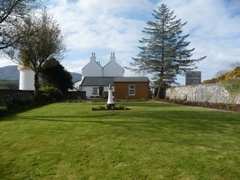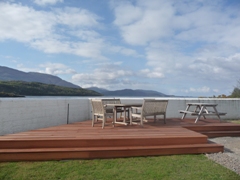 Terms & Conditions
1. Payment
A reservation is not confirmed until the completed Booking Form and a non-refundable deposit of 30% of the rental value has been received. Provisional bookings by phone, fax or e-mail will be held for a period of ten days pending receipt of the completed Booking Form and deposit. Upon receipt by us of your deposit we shall send you a confirmation invoice for the balance and advise you of the date of payment of the same. The balance will be due 6 weeks prior to commencement of the rental. If the booking is less than 6 weeks before the commencement of the rental the total fee is payable. Please make all cheques to Corran Lighthouse Lodge
2. Cancellation
Any cancellation for whatever reason should be confirmed in writing. Corran Lighthouse Lodge will use reasonable endeavours to re-let the Lodge. If we succeed in re-letting the property for the whole period we will refund all the monies paid less an administrative charge of £30.00 (inc. VAT).
If the Lodge is re-let for only part of the rental period then the refund will comprise of monies paid less the rental period which is not re-let plus the administrative fee. If we are unable to re-let the property at all, then all monies paid shall be forfeit to Corran Lighthouse Lodge.
Corran Lighthouse Lodge strongly recommends that you take out appropriate comprehensive Accident and Cancellation Insurance at the time of your booking.
3. Rental Period
Rentals are for 7 nights only and commence at 4 pm on the day of arrival (unless alternative time agreed). Clients must vacate the property by 10 am on day of departure.


4. Occupancy
The number of persons occupying the Lodge must not exceed 10 persons.
5. Dogs
Due to the fact there are free roaming sheep near the property we are unable to accept dogs.
6. During Rental
The hirer of the property shall undertake to prevent any member of his/her party causing a nuisance or disturbance to other residents or occupiers and to ensure property is left secure when unoccupied.
The client must keep the property and all furniture, equipment and fitments in the like state of repair and good condition and cleanliness as at the commencement of the rental and will make good any damage, breakage or loss incurred during the rental.
A travel cot and highchair are available free of charge, please book in advance.
All linen and towels are included.
Please bring indoor shoes as we ask you not to wear outdoor shoes inside.
No hen or stag parties.